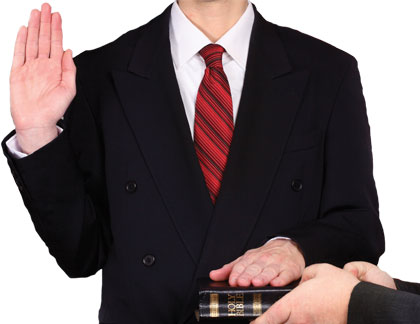 Telling the truth is a skill.
An odd statement, I know, but it's correct.
Not only is it a skill that must be learned, it is a skill that must be continually kept sharp. In a world of spin, bias, and agendas, truth tellers are rare, and the ability to tell the truth is undervalued.
Telling the truth is an important Christian ethic. Jesus is the Truth, and following him can and should create in us a commitment to truth telling that overrides our commitment to an ideology or agenda.
So, I give you 5 keys to being a truth teller.
1) Know thyself- Where are your biases? This is arguably the most important, and most difficult aspect of telling the truth. There was a terrific blog post the other day written on The Gospel Coalition blog where the author questioned our willingness to think critically about information that supports our worldview. "We tend to relax our critical powers when assessing what appears to confirm the narratives to which we're deeply committed," he wrote. The antidote to this is being especially critical of information that supports your worldview. There is a huge difference between convictions and bias. One is built on the truth, the other undermines it.
2) Know thy sources- If you only learn about Mitt Romney from the Huffington Post, or Barack Obama from Fox News, you don't understand either man.  That's not to say all sources should have equal weight, but rather we must develop the skill of filtering for bias, which can be difficult when it comes to bias favoring our views. Just because a story supports something that is true, it doesn't mean the story itself is true. See the first paragraph of the article I linked to above.
3) Represent your opponents accurately- Would your opponents agree with the way you describe them? If not, you're probably not telling the truth. One discipline of mine is developing good arguments for positions I don't hold. If you can't do that, you probably shouldn't claim you have an informed opinion on the subject. It's a helpful exercise and it keeps me honest. It's one thing to disagree — and disagreement is often necessary– but it's entirely another to misrepresent. Misrepresenting others is a big business in our culture, and Christians should have nothing to do with it.
4) Scrutinize yourself- Examine the words you use carefully. I appreciated these thoughts in a recent article on Christianity Today's website by Sharon Hodde Miller:
In a world where truth is perceived to be somewhat relative, few take the time to make themselves students of the truth. But as Christians we cannot afford not to be. As image-bearers of the incarnate Truth, there is a lot at stake in speaking truthfully. Hyperbole and sloppy speech cannot abide. If we are to speak the truth in a way that sets people free and points them to the Way, the Truth, and the Life, we must regularly scrutinize our words for even the slightest hint of deception. In a culture of half-truth, this is what being salt and light demands.
Christians have an opportunity to be a powerful witness to the world by refusing to engage in the "hyperbole and sloppy speech" that is commonplace today.
5) Make the truth your agenda- When our minds are made up, we can be both unfairly critical and naively accepting of information. We can be susceptible to jumping to conclusions before we are fully informed, neglecting the council of Proverbs 18:13, "If one gives an answer before he hears, it is his folly and shame."
Valuing agendas in spite of the truth makes us dumber. I read a beautiful article today about life on the West Bank, and the first line sums up this point: "If you go to the West Bank with your mind made up, you won't learn much." In other words, if you have decided to believe what is false, the truth will be of no use to you. This is true in many different arenas of life.
In a culture obsessed with spin, agendas, biases, and half-truths, it is vital that Christians live as truthful witnesses to the Truth. It doesn't mean we all have to agree on everything, but it does mean we are to be honest, self-critical truth tellers. To be clear, while we must seek to free ourselves of bias, the goal is not neutrality. All perspectives are not equal, and a life informed by faith is a life of substantial convictions. The goals instead are truthfulness, integrity, and faithfulness for the glory of God.
What are some other keys to being a truth teller?